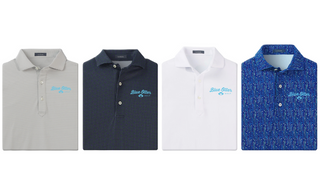 Blue Otter Golf Tournament
Welcome to the private Turtleshop shopping event for the Blue Otter Golf Tournament!
We are excited to partner with Turtleson to offer you a dynamic selection of premium golf and lifestyle apparel.
DETAILS
Each Blue Otter Golfer will be able to order ONE COMPLIMENTARY POLO from the selection below.
If you want to order more than one polo? YOU CAN!
All items ordered through this private link will be embroidered with the Blue Otter Golf logo.
NEXT STEPS
The code you received via email will comp the first POLO you select.
Proceed to the cart during the checkout process and enter the code.
Teams will receive their orders on-site on October 16th at Old Hickory Country Club.
If you are placing an order for your golf partner, you must place a separate order with their contact information.
FURTHER DETAIL
If any shipping charges appear, simply enter code "FREE SHIPPING" as you complete your order. 
Please submit your order by Friday, September 29th. If you have any questions, please contact Liz Karst directly at 
lkarst@turtleson.com