On Point for 2023 with Jared Wolfe & Doug Barron
A new year means new possibilities, new goals, and new priorities. We spoke with players Jared Wolfe and Doug Barron about their goals for 2023.
---
Jared Wolfe - Korn Ferry Tour
This year brought new adventures for Jared Wolfe. Jared spent 2022 playing on golf's biggest stage as a member of the PGA Tour.
His year on tour brought many highlights, including walking in the last few groups on Sunday in Minnesota and draining big putts in front of even bigger crowds in Texas. Jared's wife and young daughter tagged along for much of the season, and got to see him turn his childhood dream of becoming a PGA Tour player into a reality.
In 2023, Jared will play the full schedule on the Korn Ferry Tour and several Monday qualifiers for PGA Tour events, with his sights set on achieving tour status once again.
Here's what Jared is working on heading into 2023…
"My golf resolution for next year is to play well enough on the Korn Ferry Tour to get back out on the PGA Tour.
I've been working with my coach on trying to just get the ball off the tee better. You know, get it in play and get it into scoring position. That's something that I struggled with last year, but it's one of the things I've always done well. When I hit the driver well, typically everything falls into place after that. And we've been working on some more ball striking things with wedges, because with the good drives will come a lot more opportunities with the wedges."
"I've got some goals with my family. When I come home, I want to be able to spend the time at home well with them. I'm coming up with a good practice schedule where I can do the work I need to do, but then have a lot of family time and give them the attention they need (and that I need as well from them) after being gone for two or three or four weeks on the road."
Other than that, I'm going to be starting a podcast this year, so I'm excited about that. It's going to feature a lot of other tour players and celebrity personalities that enjoy golf. It's just gonna be conversations and stories from all of them.
It's just basically what we do sitting at lunch anyway. We just tell a bunch of funny stories and so I'm thinking, "We need to record it because people are going to love hearing these inside-the-ropes stories."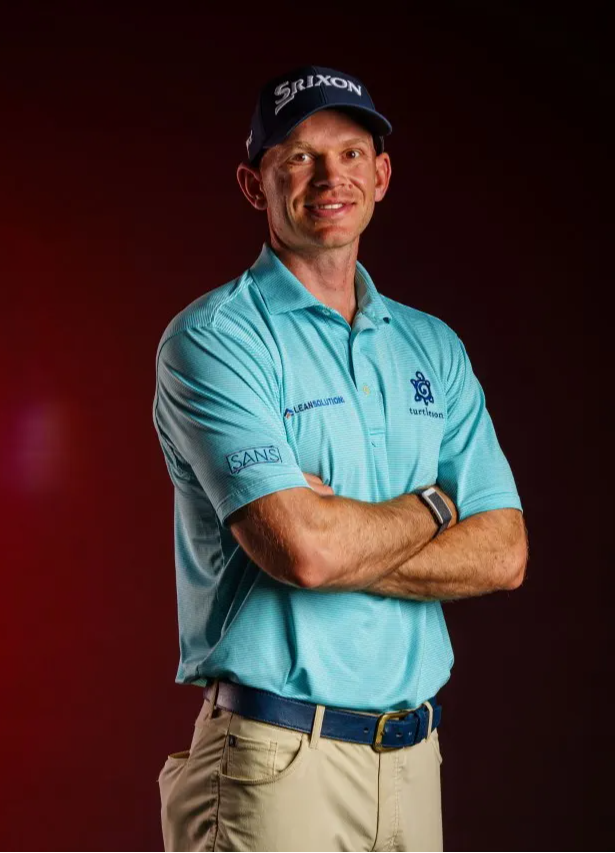 Doug Barron - Champions Tour

Doug Barron is well into the rebirth of his PGA career. A longtime PGA Tour player, Barron stepped away from competition in his early 40s, only to find his game in better shape than ever a decade later.
Since diving back into competition, he's won twice on the Champions Tour, and ended the 2022 season with five Top 10 finishes. Doug's 2023 season starts at the Mitsubishi Electric Championship at Haulalei, Hawaii.
We asked Doug about his plans for the new year…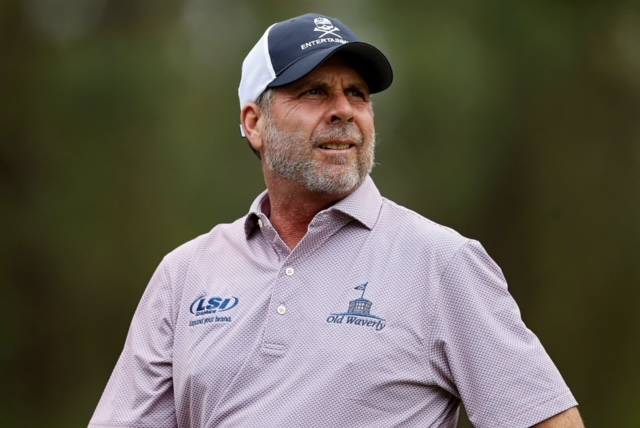 "I really want to win a major next year on the Champions Tour. I've had chances and I had two Top 10s in the four that I played. I definitely want to be in contention more.
That's why I'm stepping my training and fitness up a notch…not trying to do anything crazy, just trying to get the best me I can get.
I've really been working hard on my chipping. I went out and saw my friend Gabriel Hjerstedt, who's well known for his chipping. We just had a great couple days working together. I
'm not really trying to change my game, I'm just trying to get just a little bit better in a few little areas. The thing is, you get to my age, I don't really want to change my swing ever. I play the same shot, but there's little areas you feel like you can get better at, and I think the best way to do this is to go seek out the people that you think are either the best at teaching or the best at doing it."
I'm looking forward to the Senior Open Championship this year. I'm going to take my family over for the first time. I think we're gonna go to Ireland the week before and maybe play golf for three days and sightsee for three or four days.
Outside of golf, I'm just trying to be the best father, the best husband, and the best friend I can be.
The one thing that I've always said when I started back playing is that I don't like to take myself too seriously. I mean, playing on the Champions Tour is just a bonus part of my life. I try to keep everything in perspective and be the best me I can be.
---